How To Get A Better Night's Sleep
Our Top Tips On How To Improve Your Sleep
The new year often brings many ambitions and targets set to achieve. With all these new targets in mind sometimes it can be hard to switch off. Combined with January weather of stormy nights and bleak mornings, it can be difficult to recharge your batteries.
We have listed our top tips to improve your sleep from the perfect thread count to lighting that will help you drift off. 
Create the perfect lighting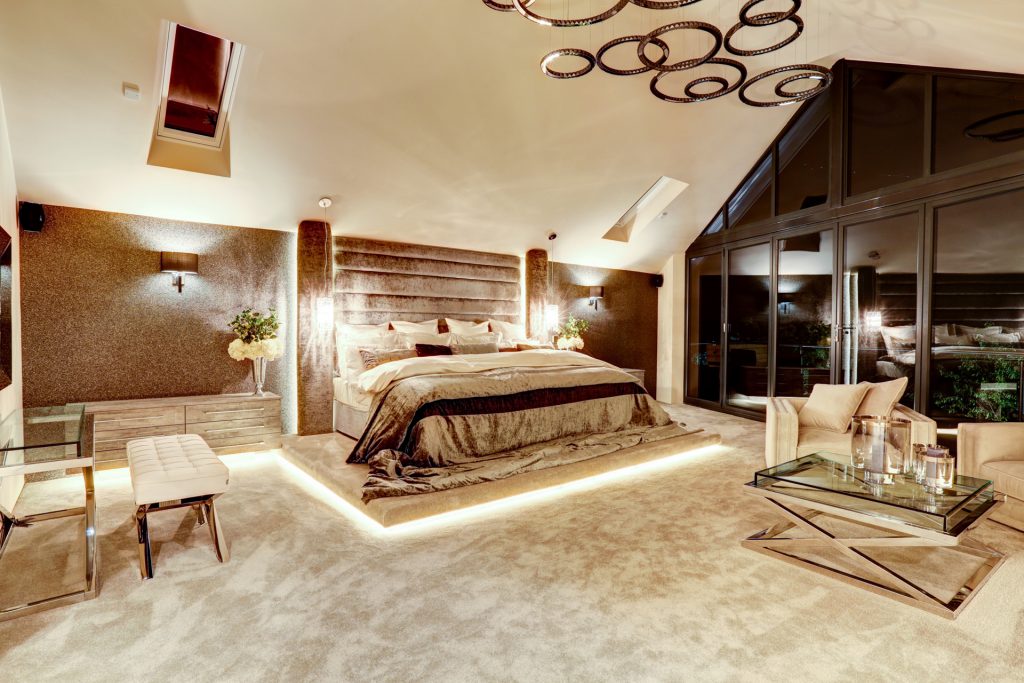 Shutting off from the outside world can be difficult however by investing in blinds and the right kind of lighting it can completely transform your bedroom into a peaceful sanctuary.
It is always down to personal preference as to whether you prefer natural daylight to stream through your windows in the morning or if you would rather a blackout blind for your bedroom.
Gone are the days of blinds being a hindrance to your home with so many beautiful designs from venetian to roman with a beautiful selections of textures and materials. Our team are able to source an array of unique textiles to fit all styles and colour schemes.
Help Waking Up
Whether you're looking for a calming collection of mood lighting or natural daylight effect lighting we can set our team of experts to find the perfect selection. 
We also suggest a daylight lamp or light bulb to help the waking process seem a little easier – these can also be self timed to gently wake you up, no matter how early the start!
Create a peaceful space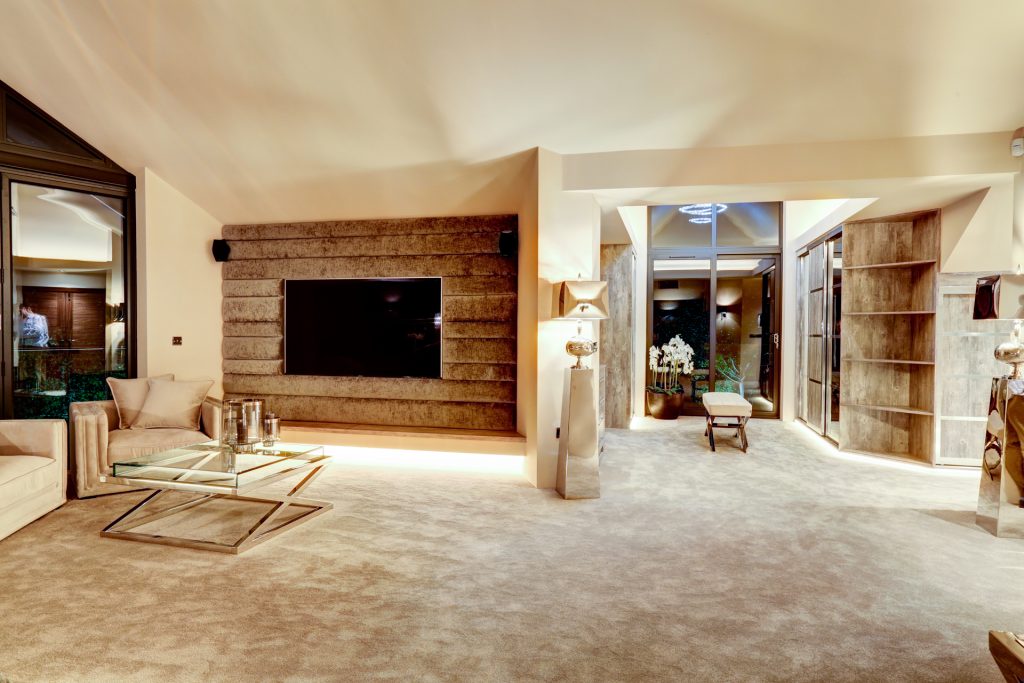 It is important to create a peaceful and calming environment especially when trying to relax at the end of a long day. By adding comforting elements such as a chaise lounge, or quiet spots for your morning coffee and paper will allow you to unwind at the end or beginning of the day.
We love adding integrated coffee machines to bedrooms because what is better than the smell of fresh coffee in the morning?
Audio for sound effects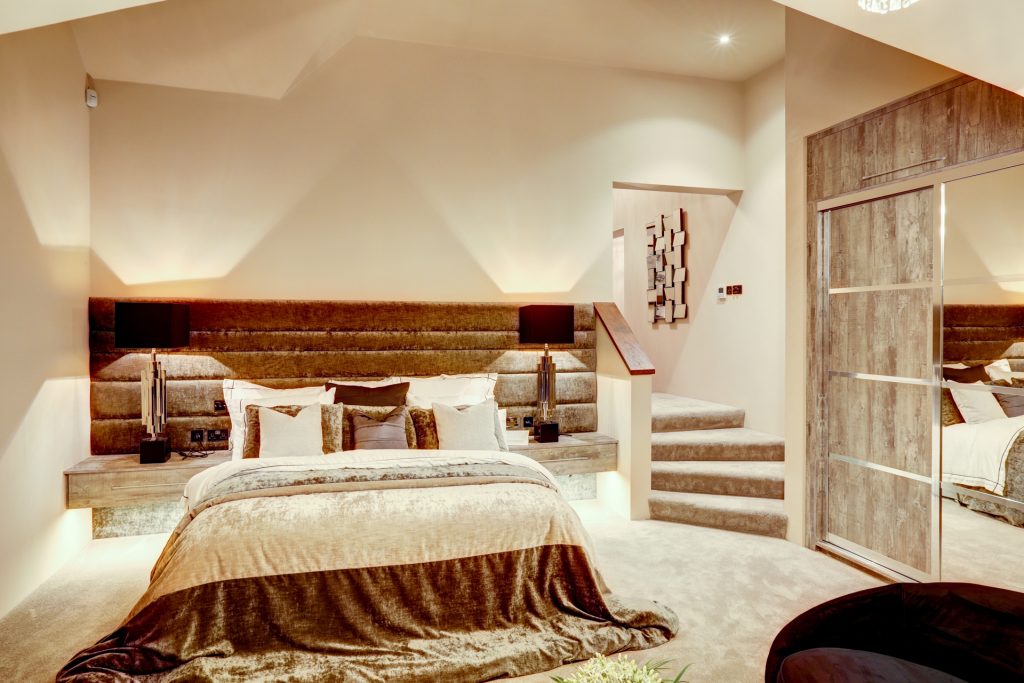 If you are a troubled sleeper or take a lot of time to slowly sink into sleep, integrating sound effects to transport you to another place may help.
When designing or decorating your home and bedrooms, you can be subtle in your designs and control everything via your phone.
With the wide range in designs, it is so easy to integrate sound systems within your interior. If that's hiding speakers in your headboard or subtle strip placed along a recess, our interior design can be as subtle or as bold as you prefer.
Favourite sound effects
Gentle waves
Rain falling
Birdsong
Fire crackling
Bespoke mattress to any size
You name it, we can provide it. Whether that's a 12 foot bed enough to fit 7 (much alike our launch night team photo) or a round bed, low or high, we can provide the perfect size to accommodate with your bedroom.
No matter on what size bed you require, we can provide bespoke sizes and shapes. If you toss and turn in your sleep, you may need a larger bed to manage to accommodate.
Sumptuous bed linen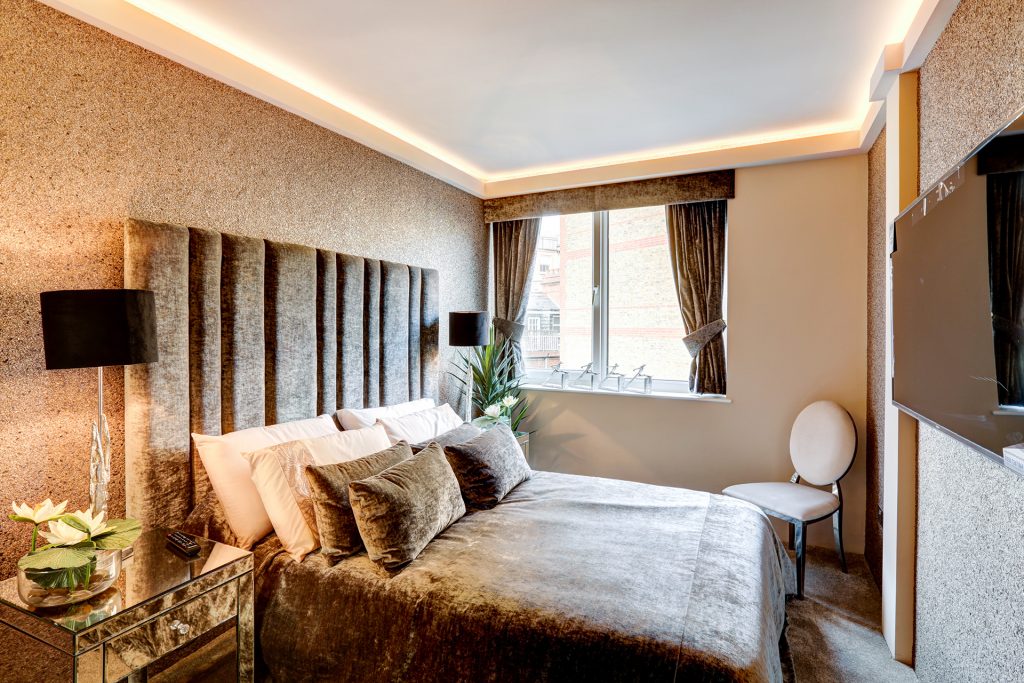 Our top tip would be to ensure you have a high thread count to make sure your bed linen is breathable, ensuring an undisturbed sleep.
When it comes to choosing your perfect linen, try to choose organic cotton, avoid polyester as it doesn't breathe well. 
With a 12 foot bed, the task of finding beautiful bespoke linen can prove difficult, luckily our team have an extensive line of connections and contacts and are able to find the perfect bespoke linens.
Feeling inspired to create your perfect bedroom?
Take a look at our interior design services here.